A Naturopathic Doctor (ND) uses a system of medicine that treats a patient's health concerns with individualized treatment plans.
---
Naturopathic medicine is a distinct system of primary health care that blends traditional and holistic medicine with modern scientific knowledge. Naturopathy is based on the healing power of nature, focusing on the root cause of disease and encouraging the body's innate ability to heal itself.
During your first consultation, a Naturopath will take a full detailed medical history, which may also include relevant physical exam and laboratory testing. A comprehensive individualized treatment plan will then be developed based on your needs and goals.
Naturopathic services may include but are not limited to; clinical nutritional and lifestyle counseling, homeopathy, botanical medicine, traditional Chinese medicine, manual therapies and nutritional supplementation.
---
---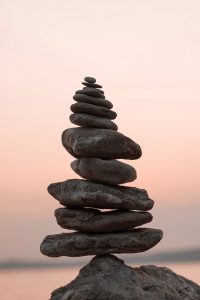 What do Naturopathic Doctors Treat?
Naturopaths are trained medical professionals adept at treating a multitude of disorders. Common conditions that Naturopaths treat are; insomnia, pain and inflammation, allergies, fatigue, digestive diseases, depression and anxiety, fibromyalgia, hormone imbalances as well as general disease prevention and wellbeing.
Naturopaths can evaluate disease in patients by using standard blood tests, allergy testing, saliva testing, physical exams and your clinical history.
Their services are often covered by insurance plans and can be directly billed to insurance providers.
---
Common conditions treated by Naturopaths include:
Chronic Illness (Allergies, Environmental Illness, Arthritis, Cancer, Hypertension, Atherosclerosis, Heart Problems, Fibromyalgia, Chronic Fatigue Syndrome, Digestion, Constipation, IBS, Cystitis, Prostatitis, Eczema, Psoriasis, Acne)
Acute Conditions (Digestion Issues, Colds and Flu, Headaches, Ear and Throat Infections)
Women's Conditions (Enhancing Health in Pregnancy, Endometriosis, Uterine Fibroids, Infertility, PMS, Menstrual Disorders, Fibrocystic Breast Disease, Menopausal Problems)
---
---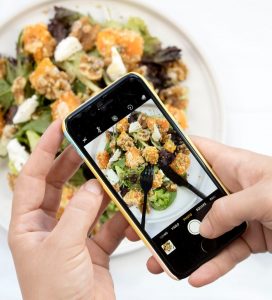 Health Promotion
Our focus at Absolute Health is health promotion and we believe that the body has an innate ability to heal itself. When we identify and remove obstacles, we can give our body an opportunity to heal and move toward optimal health.
Our goal is to treat underlying disorders, to promote health, and to restore our normal body function through enhancing the body's own healing ability.
---
Naturopathy as Disease Prevention
Disease prevention is a principle inherent to naturopathic medicine. Our Naturopathic doctor works with patients to identify the potential cause of disease. Naturopathy medicine aims to address all the factors that are affecting a patient's health.
---
---
How Does Naturopathic Medicine Compare to Conventional Medicine?
NDs (Naturopathic Doctors) and MDs (Medical Doctors) both provide primary care and they are trained in similar areas. The primary differences between naturopathic and conventional medicine are usually the philosophical approach and the therapies used. Medical Doctors aim to deal with specific symptoms with the use of prescription drugs and surgical procedures to treat conditions.
NDs treat their patients as individuals by looking at physical, lifestyle, environmental, and the mental and emotional aspects of their patient's health. Finding and treating the cause of disease involves using natural, non-invasive therapies. Naturopathic treatments are highly individualized. We look at each patient as having their own unique story containing their history and genetics, lifestyle and dietary habits, plus any associated health concerns. Our patients are involved in the design of their health program. Alongside our professionals and team at Absolute Health Incorporated, our patients can make effective, educated, self-care decisions that can prevent future health problems.
---
Naturopathic doctors work with many types of people:
People who are looking for disease prevention and health promotion.
People who have had a range of health concerns with no clear diagnosis.
People who have chronic and severe illness.
People who are looking to combine conventional and naturopathic treatments with the aim of minimizing side effects of drugs, surgery or conventional treatments.
People of all ages can be treated.
---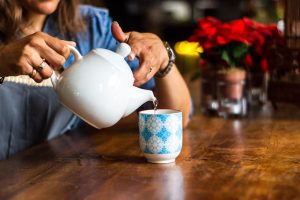 Our Naturopath at Absolute Health Incorporated
Dr. Cindy Tran is our Naturopathic Doctor and is focused on: pain management, hormone health, stress management and sports medicine.
As a naturopath, she treats a wide range of concerns. She is dedicated to providing Edmonton with the best naturopathic and alternative medical treatments.
As a Naturopath, she is licensed to practice Naturopathic Medicine in Alberta through the College of Naturopathic Doctors of Alberta (CNDA) and is a member of the Canadian Association of Naturopathic Doctors (CAND).
Cindy's training is extensive. She is now seeing patients for physical medicine, homeopathy, botanical medicine, and clinical counseling.
---
---
Naturopathic Care Pricing: (effective August 1, 2022)
---
(Dr. Tran accepts Visa, Mastercard, Interac, cash and cheques)
---
NATUROPATHIC SERVICES
---
Naturopathic Doctor Initial Visit = $220
---
Naturopathic Doctor Follow Up Visit = $95
---
Extended Follow Up Visit = $120
---
ACUPUNCTURE SERVICES
---
Acupuncture Initial Visit = $105
---
Acupuncture Follow Up = $95
---
Facial Rejuvenation Acupuncture = $105
---
NEURAL THERAPY
---
Neural Therapy Scar Treatment = $200
---
Neural Therapy Follow Up Visit = $140
---
PROLOTHERAPY
---
Prolotherapy Initial = $200
---
Prolotherapy Return to Site = $140
---
WEIGHT LOSS TREATMENT
---
Eight (8) Week Weight Loss Program = $500
---
Per visit Weight Loss Treatment = $40
---
IV THERAPY
---
Mood IV Drip 200cc = $150
---
ImmuneIV Drip 200cc = $150
---
Glutathione Drip 2g = $120
---
Glutathione Drip 3g = $130
---
Glutathione Drip 4g = $140
---
2g Glutathione Add On = $20
---
Meyer's Drip 50cc = $140
---
Meyer's Drip 100cc = $140
---
Injection B Vitamin = $35
---
IM Inject Adrenal = $35
---
Cindy Tran, ND's Hours and Availability:
---
Tuesdays – 12pm to 6pm
---
Thursdays – Pending
---
---